From Tuesday, January 23 2018 to Sunday, December 31 2023
Starting from: 25,00 €
CHEAP HOSTEL IN MILAN OFFER HOSTEL DEL SUD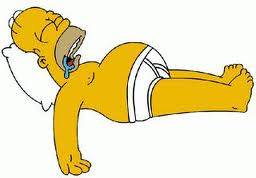 Our hostel is the perfect solution for those seeking peace and quiet, something
hard to find in the chaos of a big city like Milan. In fact, thanks
position, you can reach easily by subway and / or media
surface, all the main areas of Milan: the Duomo, the Castello Sforzesco, the
Fiera Milano in Rho Pero, etc..
In fact, 30 meters from the hotel is situated underground yellow line 3 "Brenta" which will take
quickly to the Duomo, in just 5 stops from the central station and 9, up to the Castello Sforzesco
to reach the new exhibition center in Rho-Pero FieraMilano site in just 40 minutes via
San Siro Stadium and the old fair FieraMilanoCity few minutes from the Portello.A
´Bocconi University and the Institute of Architecture and Design (ISAD) is located in the area
Porta Romana, Hotel Del Corso South right in the middle of Lodi, a major artery that connects the
Milan city center (Piazza Duomo) with the most important Italian highways, through the
Tangential Milanesi.
Thanks to this perfect location, our hotel in Milan, in a very short reach
time, through the Metro Yellow Line 3 located just 30 meters from our
hotel, the Central Station, the Court of Milan, Santa Maria delle Grazie Church, with the
famous Last Supper, and the two exhibition halls (FieraMilano in Rho Pero and the FieraMilanoCity
Door).
All our rooms, furnished in classic and functional, have private
with shower and related amenities, LCD TV and air conditioning. This is a service
on demand and pay.
The new management of the hotel, thinking of the proximity of the most important specialized hospitals
each in a specific field (see: Gaetano Pini Orthopaedic Institute, Hospital
Policlinico Mangiagalli, European Institute of Oncology), has reserved special rates for
relatives of patients housed in these centers.
Same as "facilitation" tariff shall be made available to university students who attend
courses at the Bocconi University, in the Navigli area, and in ISAD Balduccio Via Pisa.
»» Check this offer availability ««
Back