From Tuesday, December 4 2018 to Sunday, December 31 2023
Starting from: 30,00 €
OFFER HOTEL DEL SUD BOCCONI UNIVERSITY MILAN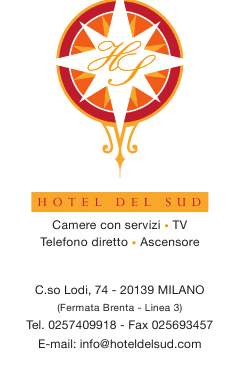 Bocconi University was founded in 1902 as the first university in Italy to offer an undergraduate degree
in Economics.
Since then, the University held its cultural role in society in line with its
vocation of an institution free, open and pluralistic, independent of any conditioning
external, independent both from the economic point of view from both the scientific and didattico.La
Bocconi is today a landmark scientific and cultural sciences
economic, managerial, quantitative, legal.
The University believes that excellence should be based both on the academic profile, and
on a cultural, ethical and value of a person. For this has always offered its
activities that allow students to enrich their knowledge, exchange views on issues
news and cultivate new interests.
To book online
www.hoteldelsud.com
»» Check this offer availability ««
Back